Our Staff
The CIS site coordinator is responsible for executing the CIS School Support Plan and meeting the needs of the student population, aligning with the priorities of school leadership. The site coordinator works inside the school with principals, teachers and other student support personnel to forge community partnerships that bring resources into the school to help remove barriers to learning.
Site Coordinators & Staff
The Communities In Schools site coordinator works with volunteers, partners and the local community to provide students with the supports they need to succeed both inside and outside the classroom.
Jalaina King
Site Coordinator, Blue Academy (MSD Decatur Township Schools)
Hello! My name is Jalaina King, and I am excited to start a new school year as the Site Coordinator at Blue Academy. I have worked with Communities In Schools of Indiana and Decatur Township Schools since January of 2017. My post-secondary education includes degrees in Counseling, Sociology, and Criminal Justice. Following graduation, I taught Pre-K for one year in Philadelphia, worked in Juvenile Probation for 10 years prior to becoming a Site Coordinator. I volunteer at various activities in MSD Decatur Township at the elementary and high school level. I love antiquing and revitalizing antiques to their natural look!
Matt Ernst
Site Coordinator Stephen Decatur Elementary School (MSD Decatur Township Schools)
Hello! My name is Matt Ernst. I'm 24 years old and an Indianapolis native. I recently graduated from IUPUI with my Masters in Social Work. I am thankful for this opportunity to make a positive impact in Decatur Township.
Peg Bickel
Site Coordinator Liberty Early Elementary School (MSD Decatur Township Schools)
Hello, my name is Peg Bickel and I am so excited to be a part of the Decatur Township and CIS family! I will be the new Site Coordinator at Liberty Elementary School. I can't wait to see all my new students. It's going to be a great school year!
I have been a Juvenile Probation Officer for the past 16 years and I continue to look forward to working with the children and families in our community.
Laverna Tracy
Site Coordinator Stephen Decatur Elementary School (MSD Decatur Township Schools)
Wife and mother of four handsome young men. Over 20 years of experience working in our community including jail, prison, and youth organizations.
Karen O'Gara-Hartnett
Site Coordinator Gold Academy (MSD Decatur Township Schools)
I've been married for 27 years and have 3 grown children. I have been in education for 26 years. This is my second year with CIS of Indiana at Gold Academy in MSD Decatur Township. Last year I made a lot of connections with families and supported with improving attendance, academics, as well as connecting families with community services.
Denee Lecher
Site Coordinator West Newton Elementary (MSD Decatur Township Schools)
I have been working in Decatur Township (at West Newton Elementary School) the past few years through Cummins Behavioral Health Inc., and am excited to be joining West Newton again! I recently had a beautiful baby girl and took time to stay at home with her. I've always loved helping kiddos and families and am looking forward to starting the new school year.
Finda Fallah
Resource Liaison Brook Park Elementary (MSD of Lawrence Township)
Phone: 317-964-6800
My name is Finda Fallah. I have a M. S. Ed from Southern Illinois University. I am a firm believer that education is an investment in oneself. I have a rich experience working in outreach education in K-12 learning environments. My experiences also include engaging community, local and state institutions to partner with schools to provide supplemental programs that support student achievement.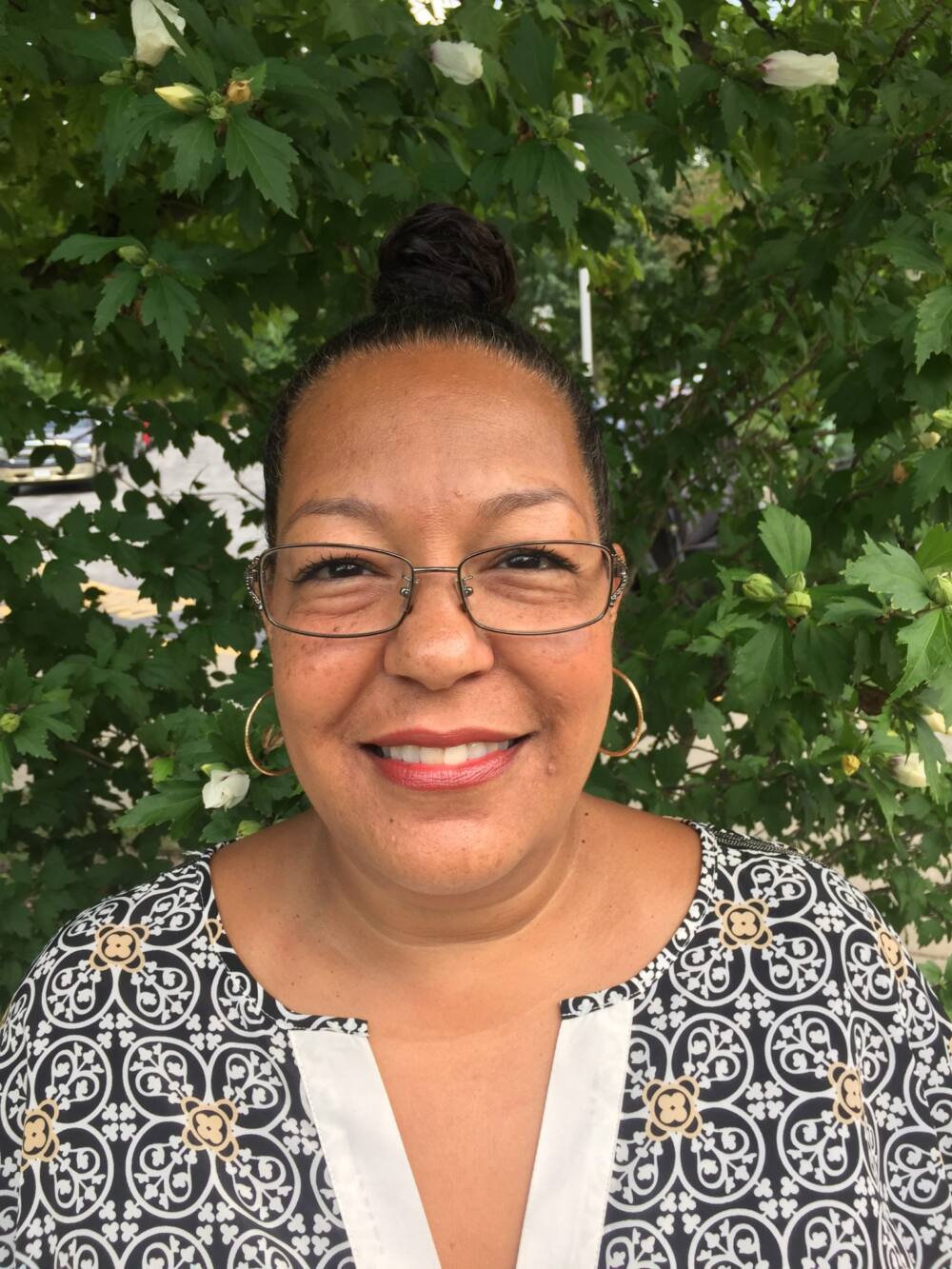 Shelia Richardson
Resource Liaison Winding Ridge Elementary (MSD of Lawrence Township)
Phone: 317-964-6800
I have been a Community Liaison since 1999 in schools. I love the concept and have seen this work in many lives in the home, school, and community. I'm proud to be a member of the Lawrence Township community and Communities In Schools model and plan to be an intricate part of the solutions and progress.
Kiersti Binette
Site Coordinator at Valley Mills Elementary (MSD of Decatur Township)
Phone: 317-856-6363
Hello! My name is Kiersti and I am very excited to join the CIS Indiana team! I have a Bachelor's Degree in Health Sciences along with a certificate in Rehabilitation and Disability. I have a background in working with children with autism for four years prior to becoming a site coordinator. I am looking forward to building positive relationships with students and setting them up for success!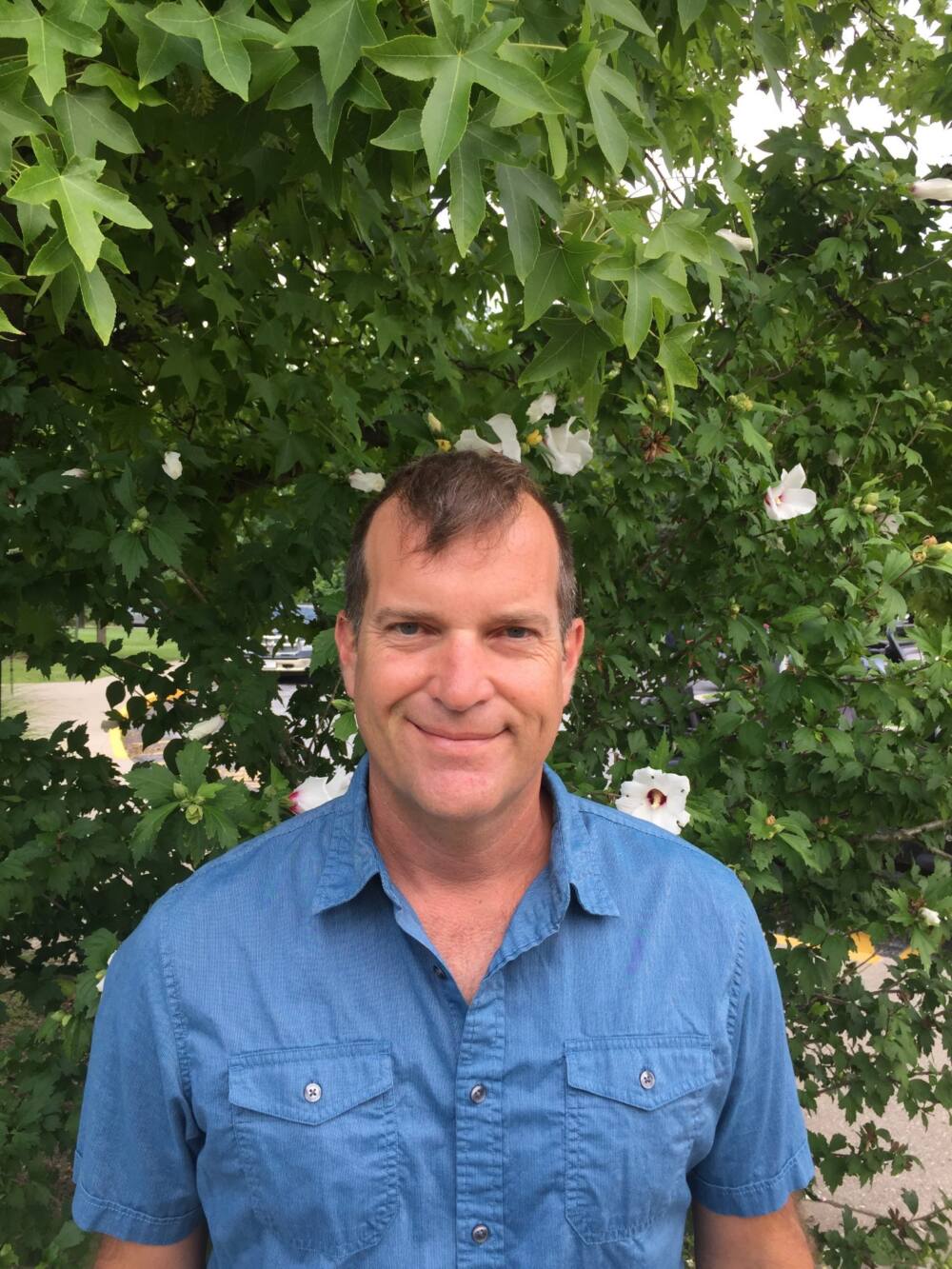 Scott Evans
Site Coordinator Templeton Elementary (Bloomington)
I have worked in education for over twenty years, 15 of which were spent with children and families at Harmony School in Bloomington, IN. I will complete my Masters in Special Education in the summer of 2017. I am the proud father of three children and lucky to be married to my best friend and spouse, Allyson. In my free time, I enjoy Birding, Nature Photography and playing music.
Maci Webster
Site Coordinator Thomas Miller Elementary (Lafayette)
Hi! My name is Maci Webster. I am an IUPUI graduate with a Bachelors in Social Work. This is my fifth school year at Miller Elementary. I spent my previous four years as a Wabash Valley Alliance case manager. Having been a consistent presence in the building, I have developed many positive relationships with the students and the families at the school. I'm excited to join the CIS Indiana team so that I can continue to build on all of these positive relationships and provide additional supports to the children and families I already care so much about.
Jeana Jefferson
Site Coordinator, Decatur Middle School (MSD of Decatur Township Schools)
Email:
jjefferson@decaturproud.org


Phone:

317-856-5274 ext 8004

I am the mother of 3 young men.  This is my 3rd year working at DMS & my first year as the CIS Site Coordinator.  I have a bachelor's degree from UIndy in Org Leadership and many years of volunteering, mentoring & as a board member with Jameson Camp Inc & Concord Community Center.   Working with children and in the community is my passion.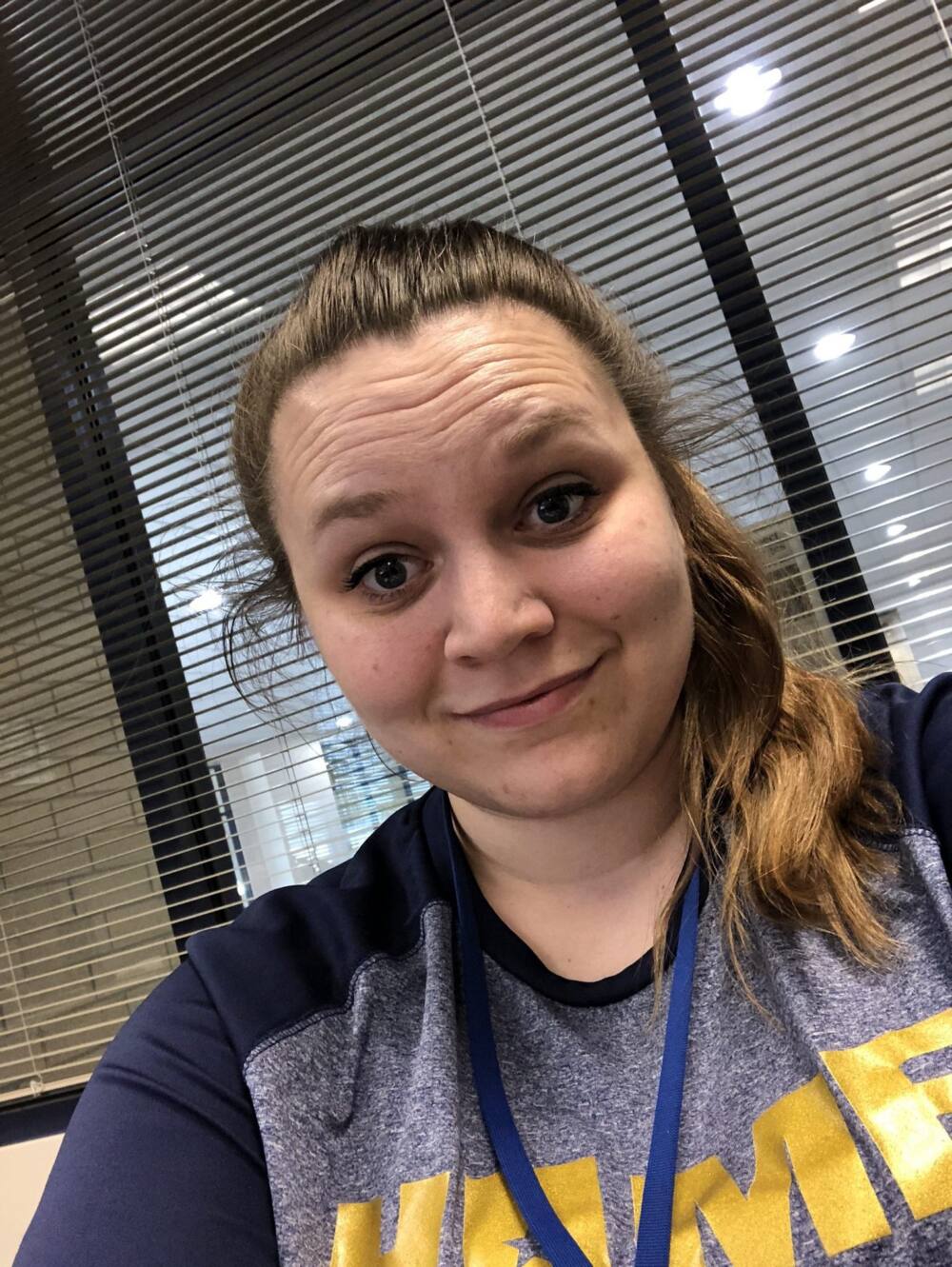 Mattie Harville
Site Coordinator, Decatur Central High School (MSD of Decatur Township Schools)
Hey, my name is Mattie Harville. I'm a Decatur Alumni and happy to partner with CSI to serve Decatur Township. I attend Unversity of Indianapolis, where I graduated with my bachelors in psychology. I've worked in both the behavioral and social work world. I'm excited to have an opportunity to build upon my strengths and serve a community that I love!
Jimmanee Gomez-Spears
Site Coordinator, Decatur Central High School (MSD of Decatur Township Schools)
Hello! My name is Jimmanee Gomez-Spears and I am delighted to be working at DCHS as a Site Coordinator for CIS. I earned my bachelor's degree from IU (Go Big Red!) in Gender Studies and Political Science. Before hiring on with CIS, I have spent the last few years doing home-based case management for the Children's Bureau with the NACS Program in Marion County. Previous to that, I worked as a Bilingual/ESL Assistant for IPS on the Westside of Indianapolis.  I am grateful for the opportunity to bring knowledge and skills from both of those positions back to my own community and Alma Mater! I have two fantastic kids who keep me busy with travel soccer and scouting. I am Decatur Proud!
Robert Morgan
Family and Community Engagement Coordinator at Fairview Elementary Monroe County Community School Corporation
"I went to school for Criminal Justice but later found out education was my passion. I have worked with students and families since 2013 and will be completing my M.S. in Elementary Ed soon.
I love the people. The staff and the families. Everyone here has the desire for children and families to be happy, healthy, and self-sufficient. There are some incredible people within the community. Each year I get to be a special person to many children and their parents. I love working with the staff because, for the most part, we all have the same purpose.
In my spare time, I like to spend time with my family, road trips, cookouts, and just enjoying life. "
Ashley Smith
Site Coordinator, Decatur Township School for Excellence (MSD of Decatur Township)
Hello! My name is Ashley Smith and I am very excited to fulfill the role of Site Coordinator at the Decatur Township School For Excellence! I hold a Bachelor's in Criminal Justice with a background in Case Management and Program Development and Implementation. In my spare time, I enjoy attending sporting events and spending time with family.
Darlene Vaughn
Program Director
phone: 317-423-7583
Darlene Vaughn comes to Communities in Schools of Indiana with a wealth of experience. Darlene began her career as a reading teacher at John Marshall Middle School at Indianapolis Public Schools (IPS). She then received a Master's degree in Higher Education Student Affairs from Indiana University. As a Program Coordinator for a grant-funded college readiness program, Darlene ensured students were fully functional and prepared for the college setting. She then received her second Master's degree in Public Administration with a concentration in Nonprofit Management from the University of North Carolina at Charlotte. Along the way, she has also served as a Program Director for a Boys & Girls Club as well as a Parent Involvement Educator in IPS. Most recently, Darlene served as a Research Associate for United Way of Central Indiana. Darlene enjoys participating in fitness activities, attending a wide array of events around town, and chasing after her toddler.
Helena Drumm
Program Director
My name is Helena Drumm, and I am honored to be the new Program Director for Communities In Schools of Indiana. I look forward to the new opportunities as I transition into a leadership role. I believe my post-secondary education (Bachelor of Social Work from Indiana State University and Masters of Social Work from IUPUI) and previous work experiences of partnering and providing direct services to our great state's youth are all assets that will help me in leading the dream team!
In my spare time, I enjoy playing sand volleyball, hiking and spending time with my family and two cats
Vivian Ashmawi
Executive Director
Vivian Ashmawi has served as the CIS Indiana State Director since the official launch of our State Office in April 2016. Previously Vivian served as the Executive Director of Communities In Schools of Wayne County since its inception in 2001. Vivian holds a Bachelor Degree in Elementary Education from Indiana University East, and an Associate Degree in Early Childhood Development from Ivy Tech Richmond. Vivian enjoys bike riding and spending time with family, especially grandson Tucker.
Make a Difference in the Life of a Child.